Choosing a Prana Rock
Whether it is for you or for someone special, choosing a rock is worth some thought. Each collection creates its own unique energy. Whether you are matching it to your personality or your home decor, your prana rock must resonate with you and the space you are putting it in. Here are some examples from the different collections. Once you have chosen which collection you like, we will send you some pictures of current stock to choose from or you can visit the shop page to view the online stock.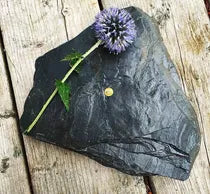 Raven
The darkest of all the collections. The black in this rock gives off an energy of strength and grounding. This Prana rock assists with the third eye or the brow chakra; the centre of intuition. Inspiring magnified focus, wisdom and courage.
Shiva
The teal blues in this Prana Rock reminds us of the ocean waves. Shiva provides a somewhat masculine energy. Pure and powerful like water. Bold and true like the moon. This Prana Rock inspires truth, clarity and communication.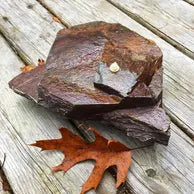 Shakti
The fiery oranges and reds in this rock brings a spectacular beauty to any room. Skakti exudes confidence and provides a somewhat female energy. This Prana Rock brings empowerment and liberation.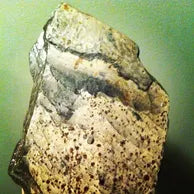 Snowy Owl
The teals, whites, and sometimes jagged shape of this rock reminds us of the Canadian Rocky mountains. Snowy owl radiates vitality and strength. This Prana Rock assists in connecting to your own inner wisdom, courage and dignity.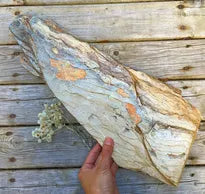 Palomino
The lightest of all of the collections. Palomino radiates warmth, beauty and a nurturing prana, similar to that of a maternal spirit. This Prana Rock brings love and protection.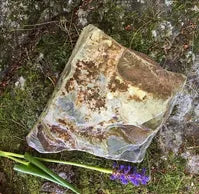 Terra
The browns in this rock is all about earth, nature and grounding. Terra strips us down to nothing, gets us back to our original intent and guides us to our true north. When things seem to get complicated this Prana Rock will bring you clarity, self love and appreciation. A centering of your soul.
Warranty
Prana Rock's mission is to inspire a calm and serene living experience. If you are having any troubles with your candle please first refer back to your instruction page to troubleshoot the problem. More often then not, problems occur from misuse of the candle and can easily be remedied. If you are still experiencing the issue we offer a 3-month exchange period for any maker defects and we will do our absolute best to make sure that you are happy with the product. Shoot us an email! We are here for you.